General Dentistry
We help patients in Palm Beach Gardens FL have healthy smiles for life!
Our General Dentistry Services
A Healthy Smile for Life!
We all know the importance of proper dental hygiene. Brushing, flossing, and regular dental cleanings help keep your smile healthy. At Rudnick Dentistry, we know every patient is different. That's why we go the extra mile to get to know our patients and their unique dental needs.
With our exceptional general dentistry services in Palm Beach Gardens, we help patients maintain healthy smiles throughout their whole lives. We even provide emergency dentistry for when the unexpected happens.
General Dentistry Services in Palm Beach Gardens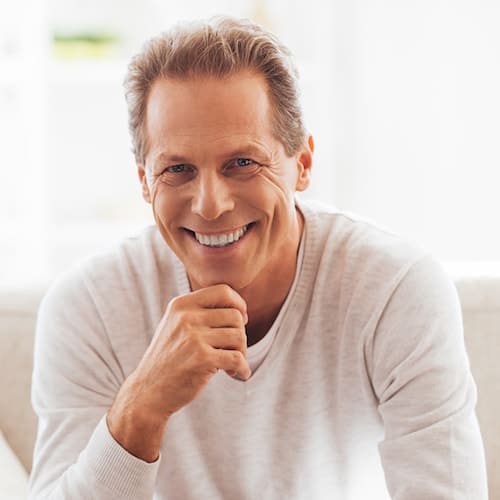 When bacteria causes the pulp of your tooth to become infected or abscessed, the only way to treat it may be through a treatment known as root canal therapy. When the pulp of your tooth becomes infected, it can be extremely painful and puts your tooth at risk of being lost. Root canal therapy is meant to free you of this pain and discomfort while restoring the health of your tooth. Although root canal therapy is often rumored to be painful, advanced dental technologies and comforts prove this stigma wrong; root canal therapy will actually help you feel better!
During root canal therapy, an opening is created in order to access the infected pulp, which is then removed. Then, using dental lasers, the canals that once held the infection are cleaned and shaped, treated with disinfectant, and filled with a rubbery material to protect the tooth from becoming infected again. Once complete, your tooth will be capped with a natural-looking porcelain crown or inlay to seal your dental work and leave your teeth looking natural and beautiful.
''
I love coming to the office. The staff is wonderful they always make you feel at ease. They explain everything. Great group.
''
Bruce W. (Actual Patient)

Allow Our Smile Artist to Mold Your Smile
It's time for your smile to shine.
See what Dr. Andrew Rudnick can do.
Serving communities throughout Florida including: