Rudnick Receives Top Dentist Award in Cosmetic Dentistry, PBG, FL
Palm Beach Dentist Dr. Andrew Rudnick Receives Top Dentist Award in Cosmetic Dentistry
Contact: Andrew Rudnick, D.M.D, P.A.                             FOR IMMEDIATE RELEASE
Tel. (561) 625-1991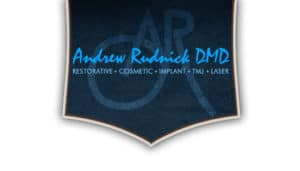 E-mail: info@rudnickdentistry.com
Palm Beach Gardens, Florida. March 8, 2012 – Andrew Rudnick, D.M.D, of Palm Beach Gardens has received the 2012 Top Dentist award in cosmetic, implant and restorative dentistry from Consumers' Research Council of America.
Consumers' Research Council of America, a review agency based in Washington, D.C., supplies guides for professional services across the country. Top Dentists are selected based on a points system that takes into account years in practice, education and continuing education, board certification, and membership in dental associations.
"I'm honored to be a dentist West Palm Beach and Palm Beach Gardens residents can trust," said Dr. Rudnick. "I know that when people are looking for a dentist, Palm Beach County offers a lot of great options. I feel this award reflects the dedication to my patients and my practice that I hope has helped me stand out in the community as a cosmetic, restorative, and implant dentist."
Palm Beach-based Dr. Rudnick graduated from the University of Pennsylvania School of Dental Medicine in 1996, then went on to receive Advanced Post-Graduate Surgical Implant Dentistry Training, where he received his fellowship. He is currently enrolled in the Post-Graduate program at The Las Vegas Institute for Advanced Dental Studies for Neuromuscular Dentistry and Full Mouth Reconstruction. He holds Fellowship Status in the International Congress of Oral Implantologists, Associate Fellow status in the Academy of Laser Dentistry and is a member of the American Dental Association, Florida Dental Association,  Academy of Cosmetic Dentistry and the Academy of General Dentistry.  He has been in practice since 1996 and is fully licensed by the state of Florida to operate as a cosmetic, implant, laser and reconstructive dentist.
Rudnick Dentistry, Dr. Rudnick's office, offers a wide range of services, including bonding, porcelain veneers, implants, teeth whitening, root canals, extractions, TMJ treatment, periodontal treatment, bridges, crowns, caps, implants, dentures,  porcelain tooth restorations, and his passion, full mouth reconstruction. His office is currently accepting new patients.
To inquire about an appointment or find out more about the cosmetic dentist, Palm Beach Gardens residents are encouraged to e-mail info@rudnickdentistry.com , call the office at (561) 625-1991, or make a visit to 4274 Northlake Boulevard in Palm Beach Gardens, Florida 33410. Information on Dr. Rudnick and his team of experienced dental hygienists and dental assistants can also be found online at www.rudnickdentistry.com, the dental office's official website.
# # #
Please direct any inquiries to Dr. Andrew Rudnick at (561) 625-1991 or