Dental Implants in Palm Beach Gardens
If you are missing teeth or are tired of unsecured dentures, then dental implants are an excellent solution to give your smile back.
Dental implants look and feel like your natural teeth. By replacing your missing teeth with dental implants, you'll experience:
Restored ability to laugh, chew, and speak
Improved appearance and oral health
A permanent solution to missing teeth or loose dentures
Newfound confidence with a smile you'll love
Are You Missing Teeth?
If so, here is what you need to know about dental implants.
What Are Implants?
Dental implants are titanium replacements that replicate your natural tooth's root. They are commonly used when people have lost one or more teeth. This form of restorative care has a 98% success rate in patients and perfectly mimics your natural teeth in functionality and appearance.
How Do Implants Work?
Your implant dentist will insert the post directly into your jawbone where the tooth is missing. After 3-6 months the bone will fuse with the implant, and then a permanent, custom-made crown is placed on top. The crown is crafted to match your smile and leave you with beautiful, fully-functional teeth.
Benefit from Dental Implants
Increase confidence and regain a healthy and functional smile.
Do you hide your smile when you laugh? Do your missing teeth make chewing and eating a real struggle? With dental implants in Palm Beach County, you can proudly show off your smile and eat the food you love. Thanks to modern dental technology, Dr. Rudnick is able to restore your smile's look, shape, and function. Here are some other benefits of dental implants: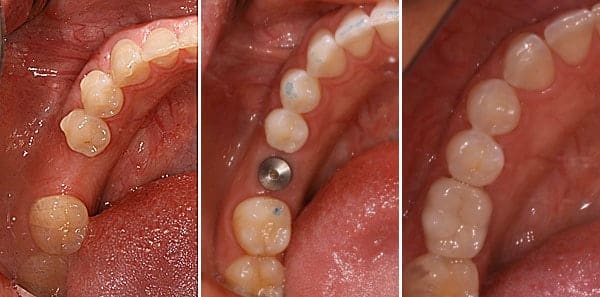 Prevent Bone Loss
Dental implants replicate your tooth's natural root and protect your jaw bone and surrounding teeth from deteriorating.
Provide a Permanent Solution
Unlike other procedures (i.e. dentures), implants are a permanent solution to tooth loss. They are both durable and strong, leaving you with a natural-looking, functional smile.
Get a Natural Look
Implants are the next best thing to your natural teeth. If properly cared for, they can last a long time and maintain your beautiful smile.
Regain the Function of Your Smile
Your natural ability to laugh, chew, and speak are restored with dental implants. Plus, they are comfortable, secure, and promote a healthy smile.
''
I have had a lot of dental work done over the years. Dr. Rudnick and his assistant were by far the most efficient, both in time and work, that I have ever had. Everything was explained thoroughly so that I knew what my options were prior to the work beginning. I would recommend Dr. Rudnick and his staff to any of my friends with confidence.
''
Janet B. (Actual Patient)
SIMPLANT Guided Implants
Using advanced technology and the latest techniques to revitalize your oral health.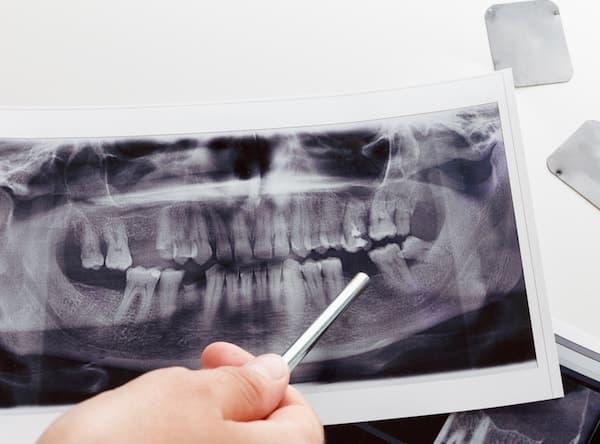 At Rudnick Dentistry, we are driven to give you a healthy and happy smile that positively impacts your life; when you lose one or multiple teeth, this becomes compromised. To reach your goals, Dr. Rudnick is proud to use the most advanced implant system to place guided implants.
The SIMPLANT system utilizes the latest technology to allow for precise planning and open communication. Here are some reasons why we use this as our preferred dental implant system:
3D imaging shows an incredible amount of detail

Allows for precise planning to maximize results for functional implants and beautiful smiles

Offers accurate and predictable implant treatment

Facilitates doctor to team communication regarding your restoration plan

Lets us show you exactly how we will restore your smile
So if you are considering dental implants, then look no further than Dr. Rudnick and his SIMPLANT system.
Check out our SIMPLANT system by scheduling a dental implants consultation!

Your Choice of Implant Services
Watch our videos detailing the various ways implants can help your smile and fill in our questionnaire below.
Upper Implant Retained Denture
Lower Implant Retained Denture
Start your implants journey by filling out our questionnaire. Then, book a consultation today.
Got a Missing Tooth? There is Only One Place to Come
Restore your smile back to health.
Browse through our gallery of happy patients.